How to add tracking codes to funnel pages
DropFunnels allows you to add tracking codes to each individual funnel page.
After navigating to the Funnels > Funnels page, click the + sign to access your funnel pages. You should now be on the Funnel Flow tab.
Step 1: Expand the funnel.
NOTE: If you want the same tracking code to be applied to all the funnel steps, you can simply add the code to the Tracking Codes tab (to the right of Funnel Flow in the blue row).
Step 2: Click on the Funnel Flow item to bring up the options available.
Step 3: Click on the downward arrow head to expand the funnel step.
Step 4: Click on the Tracking Code item to bring up the Tracking Code fields (Header, Body, and Footer).
Step 5: Click on Save.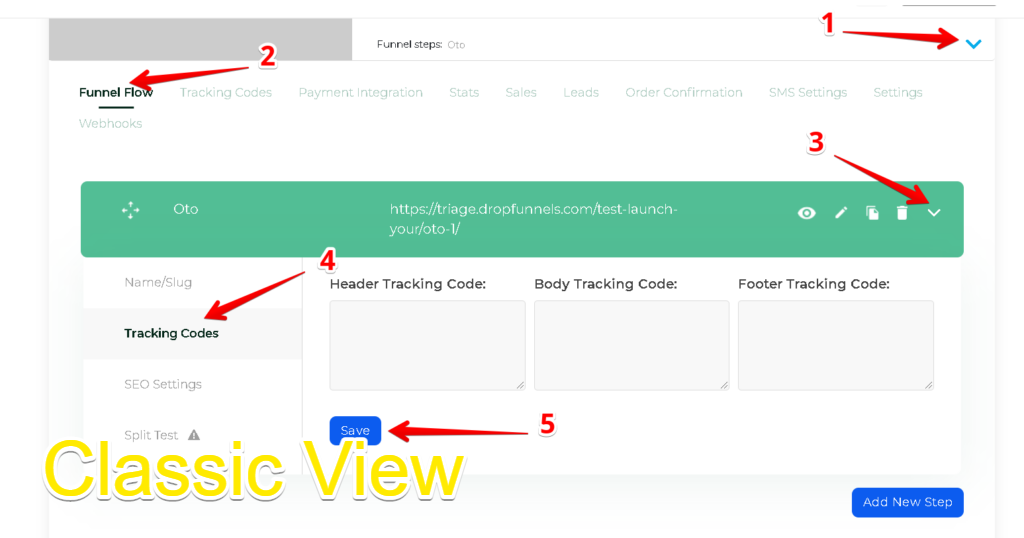 Repeat the above steps to additional funnel pages if additional tracking is needed.