How to Import Clickfunnels Pages Into DropFunnels
Below are the steps to importing your Clickfunnels pages into DropFunnels. Please note that these are single-page imports. If you have multiple pages inside your funnel, each funnel page will have to be done separately.
Note: This import only works for ClickFunnels 1.0 and not for ClickFunnels 2.0
Importing a Brand New Funnel Page
Step 1: Navigate to the Funnels > Funnels tab inside your DF dashboard
Step 2: Click on the Add Funnel button in the upper right corner to create a new funnel and import the ClickFunnels page.
If you want to import the ClickFunnel page into the existing Funnel select the Funnel you want to import then Click Add new Step for Split View Or Add Funnel Step in Classic View.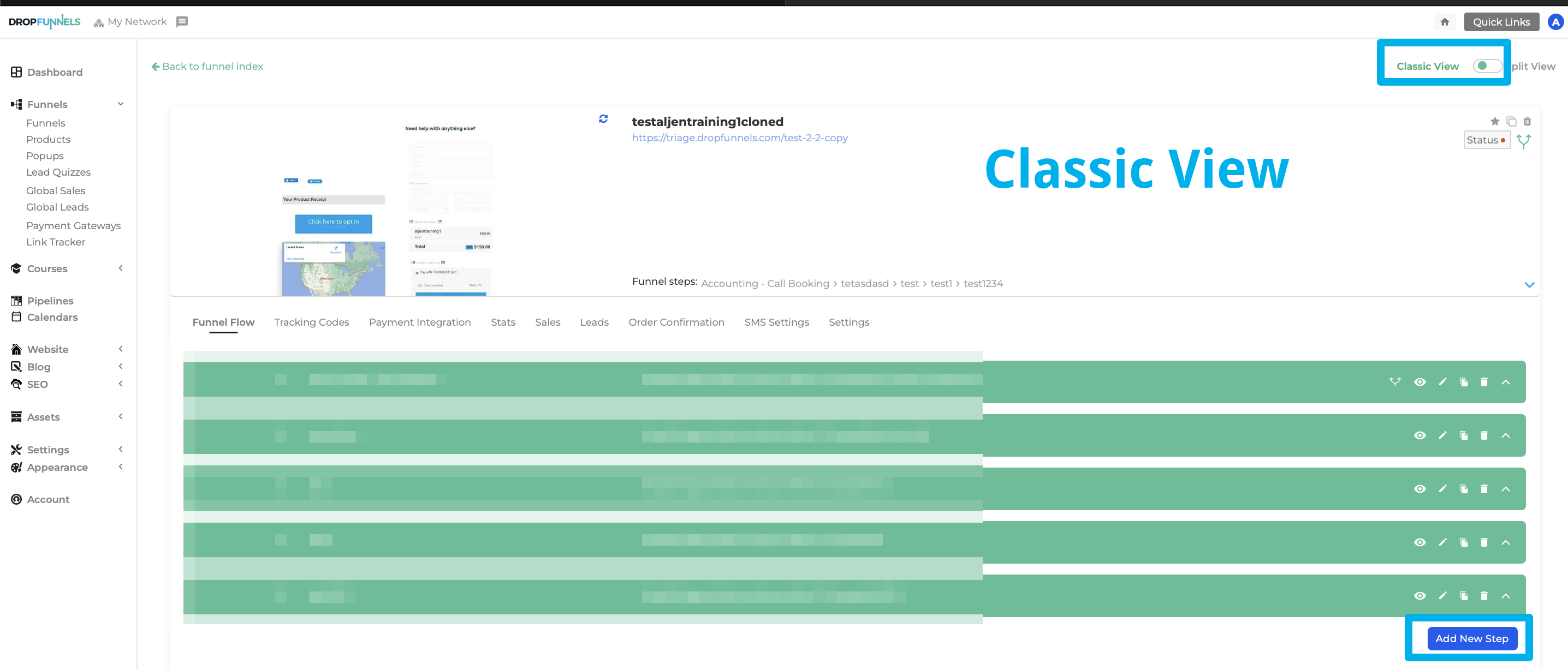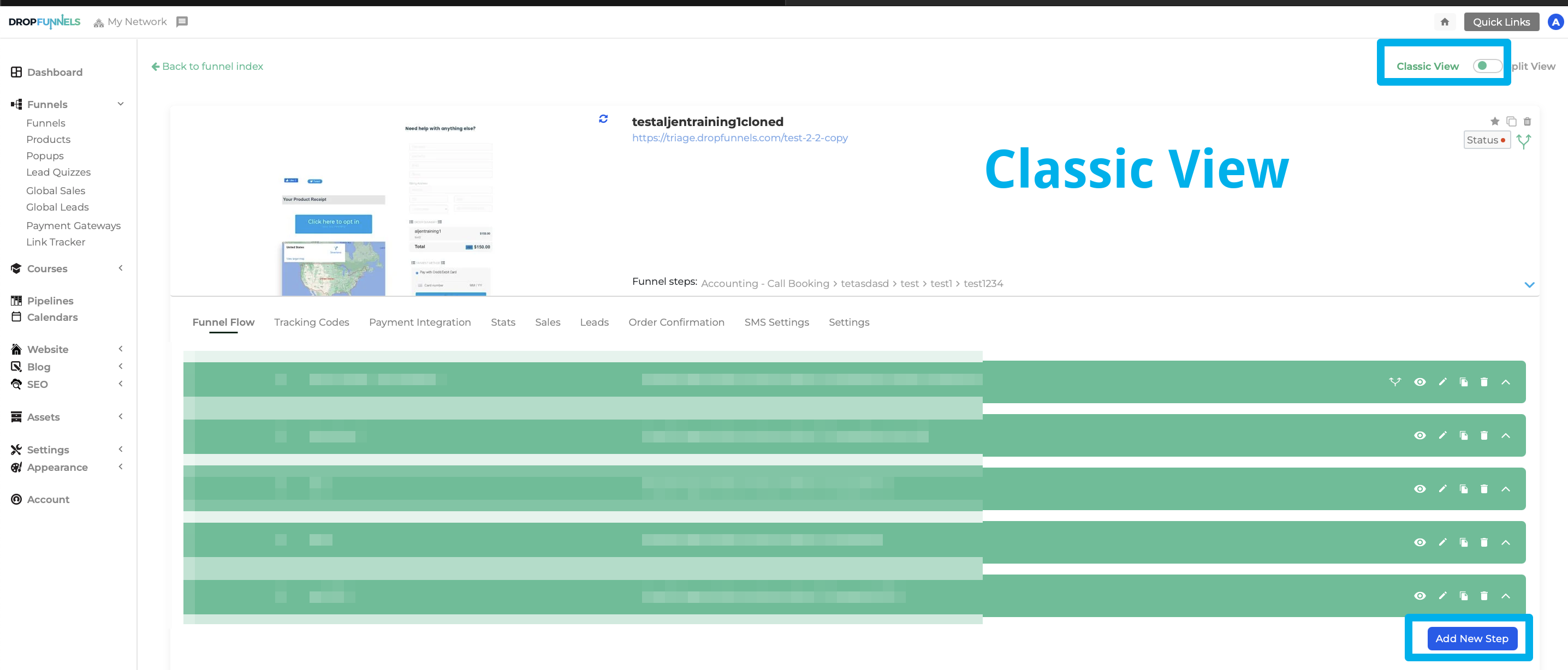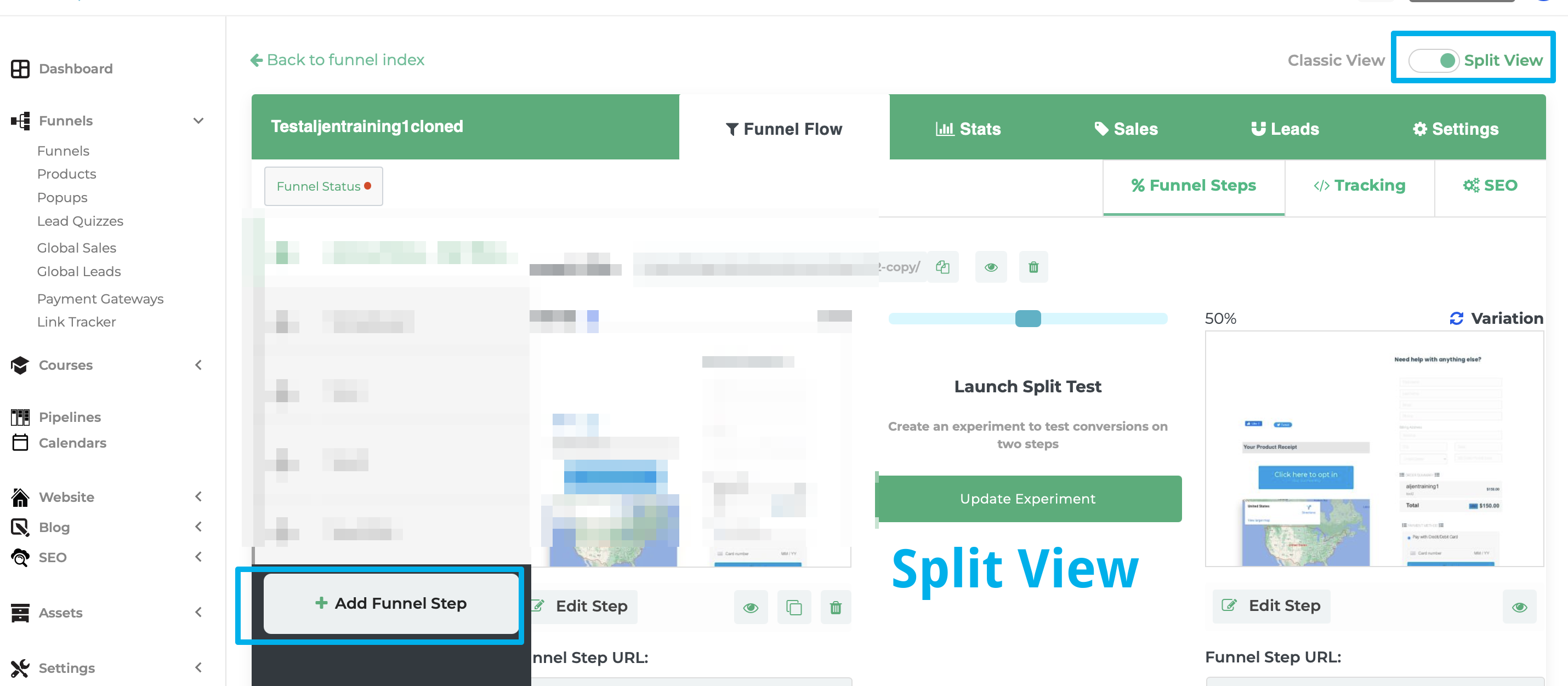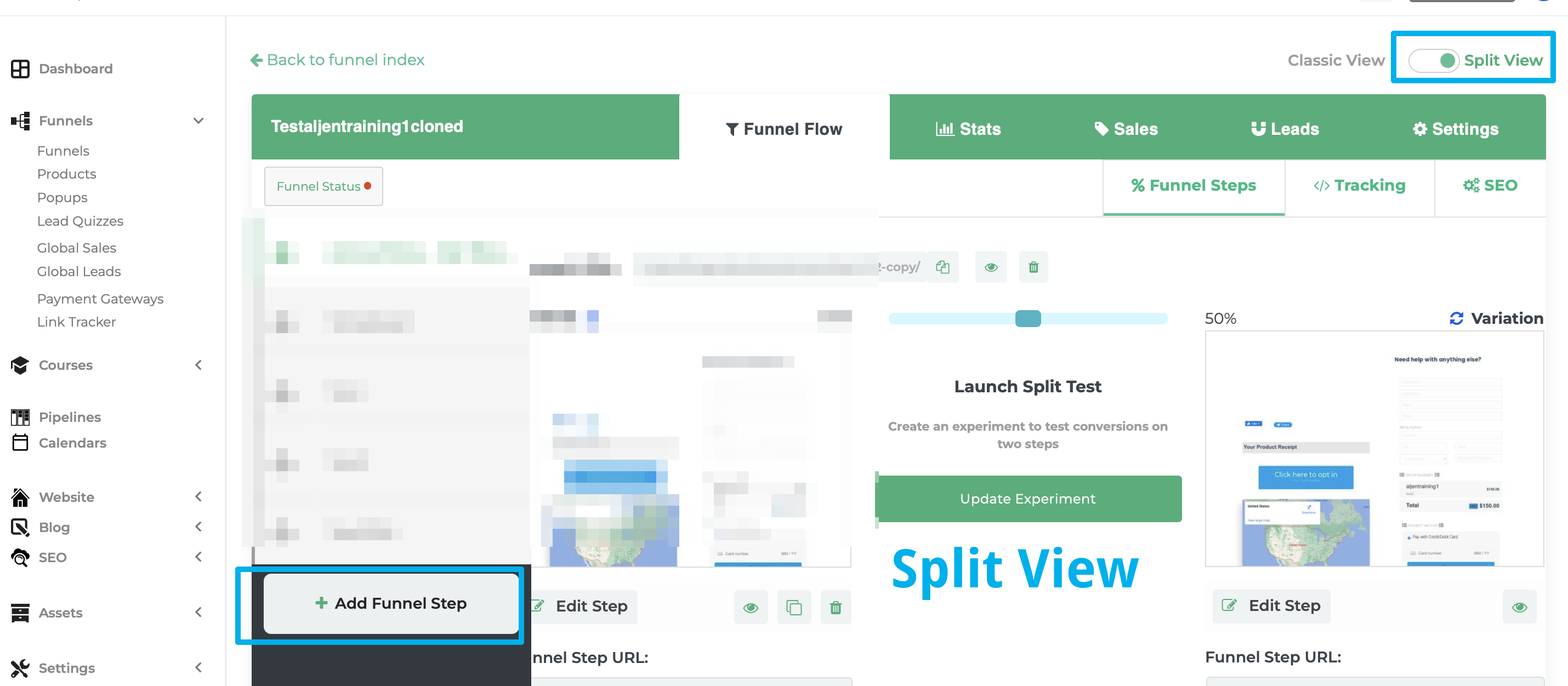 Step 3: Click on the 'Import CF Funnel Page' tab inside the popup window


Step 4: Copy the URL from the Clickfunnels page you want to import into DropFunnels and paste it into the 'Step 1: Import Clickfunnels Page'.
IMPORTANT: In order to import the CF page, you must confirm that you 100% own or have permission from the site owner to import and use the content that you are migrating into DropFunnels by simply clicking the confirmation checkbox. 


Step 5: Type your Funnel Name. This can be changed later


Step 6: Type in your Funnel Slug (or URL). This is the URL string included after your domain.
Ex: https://youdomain.com/this-is-your-slug


Step 7: Once you have all of the fields completed, click on the Drop It In button and let DropFunnels do the work


NOTE: It typically takes about 60 seconds to import a funnel page, depending on its length and complexity. If it takes more than 60 seconds, refresh the page and check if it is imported.
Step 8: Once the import is complete, your funnel page will be loaded directly into your DropFunnels account.
A couple of things to note while importing your Clickfunnels pages:
Due to copyright, images are not copied over into the DropFunnels system. All images are linked back to the original source on the Clickfunnels page. Users will need to upload images to host the pictures and increase speed.
Importing pages are done with 95% accuracy. We HIGHLY recommend spending some time mobile optimizing, editing any nuances, and making any necessary changes.
Disclaimer: Clickfunnels is a registered trademark of Edison, LLC. DropFunnels is not affiliated, connected, or partnered with Clickfunnels in any way shape, or form. Users should only use the import tool on original, owned content with permissions to import.