PayPal TEST Transactions Not Going Through
If you have enabled PayPal as a payment method on your checkout form and is running test transactions with the test card 4242 4242 4242 4242 that produces an error:
"We weren't able to add this card. Check all the details are correct and try again or try a different card." as below: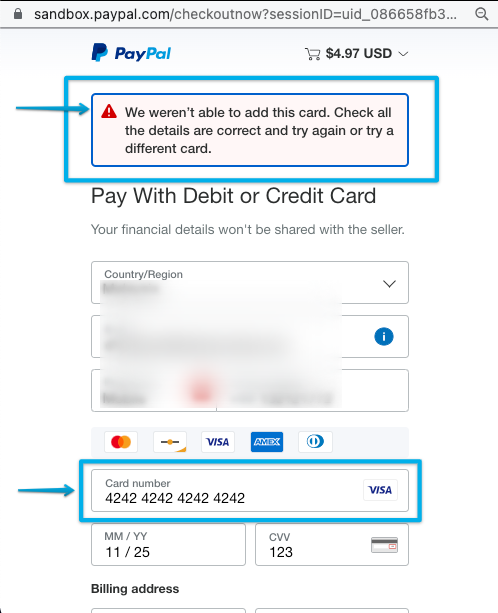 This could be due to multiple scenarios:
You have entered a different billing address for your PayPal account than the one on your card statement.
Your card is linked to another PayPal account.
Your credit card or your company card did not accept the $1.00 authorization sent by PayPal when you attempted to add the card.
You linked your card to your PayPal account but entered the card security code (CSC) incorrectly three times.
In this case, you will need to use another test card and you can refer to this article from PayPal on Card Testing.
We need to use the Credit Card Generator from PayPal to process the test transactions.
On the article above, scroll down until you see the Credit Card Generator as below: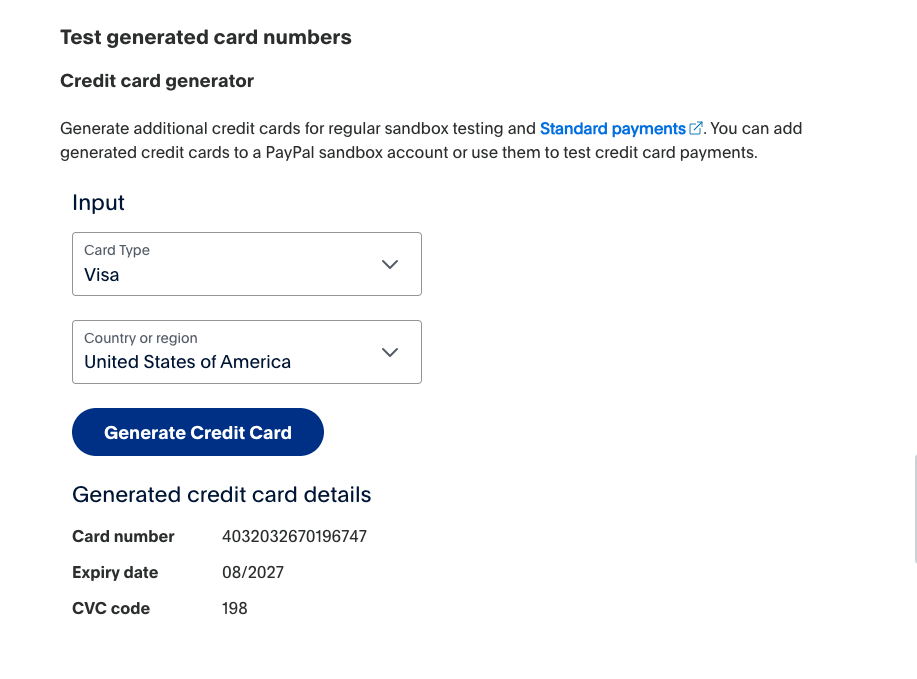 Click Generate Credit Card to generate a new card number and use it for your test transactions.
If your test transaction is still not working, you are welcome to submit a support ticket here.