Add / Change Custom Domain
If you have previously setup a custom domain and want to switch to a different one or you'd like to add a Custom domain, follow these steps in order to remove the custom domain from your DropFunnels account.
IMPORTANT: Please ensure your domains DNS has been setup by following our guide here
Step 1: Login to your DropFunnels dashboard, navigate to Settings > Set Custom Domain
Step 2: Delete any existing text within the field (For existing custom domains) and place your new domain into the field.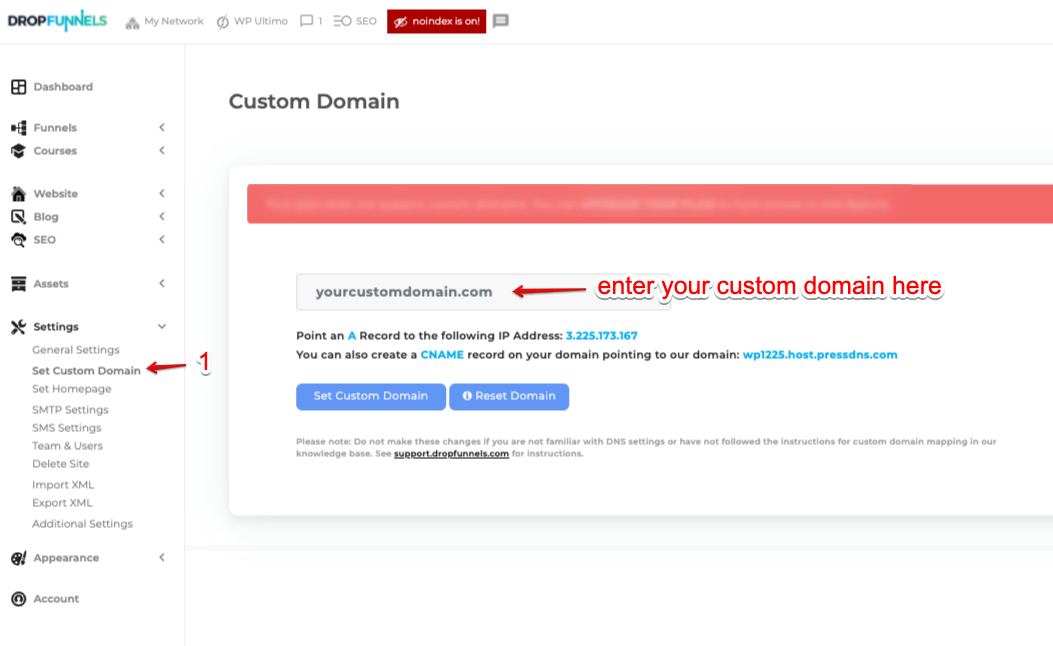 Step 3: Click the Set Custom Domain button.