Quizzes is a really powerful tool for your marketing objective if you do it right. Below is a tutorial on how you can set up a Lead Quizzes for your courses/sites to gather information and let's you engage more with your users.
Creating New Lead Quizzes
Funnel > Lead Quizzes >Create New Quiz > After setting the title and layout. Click create this quiz.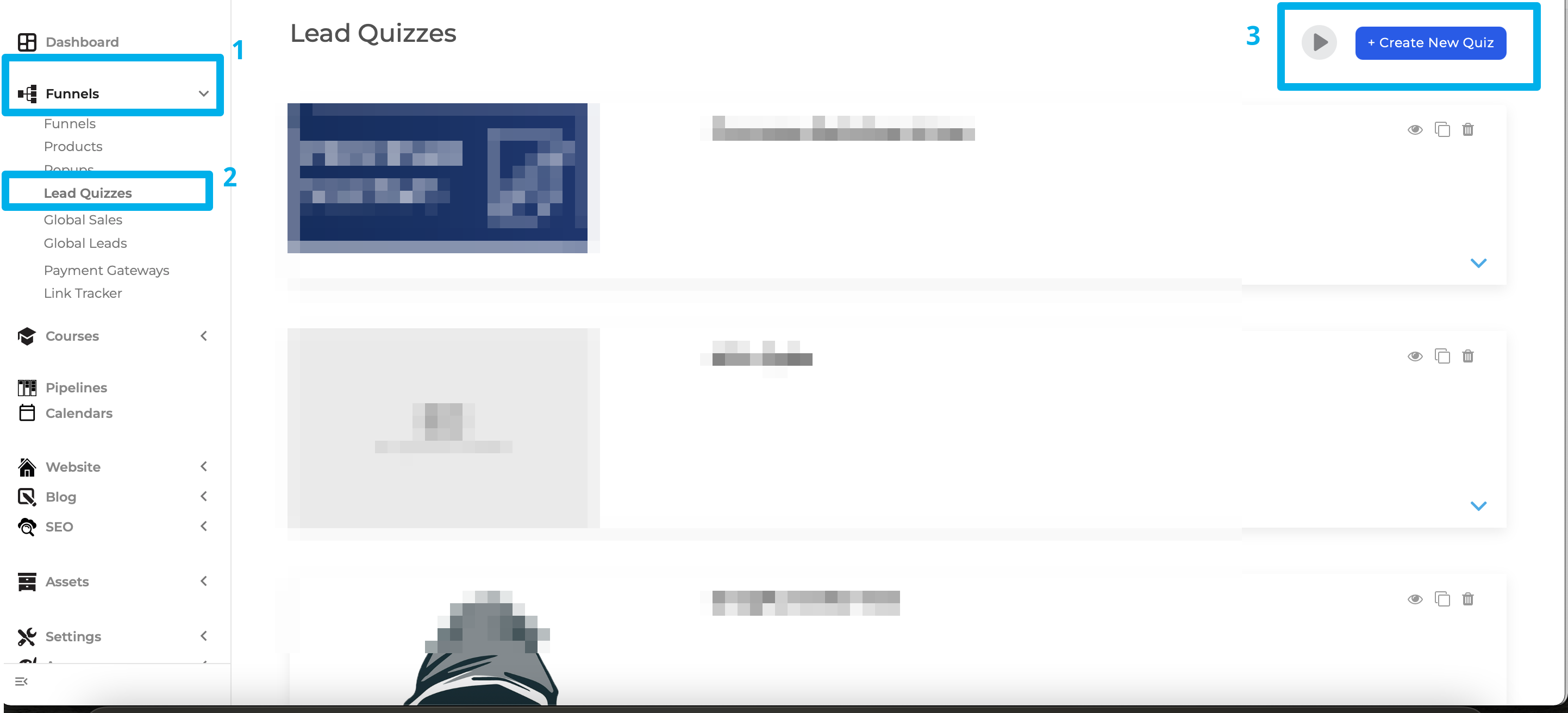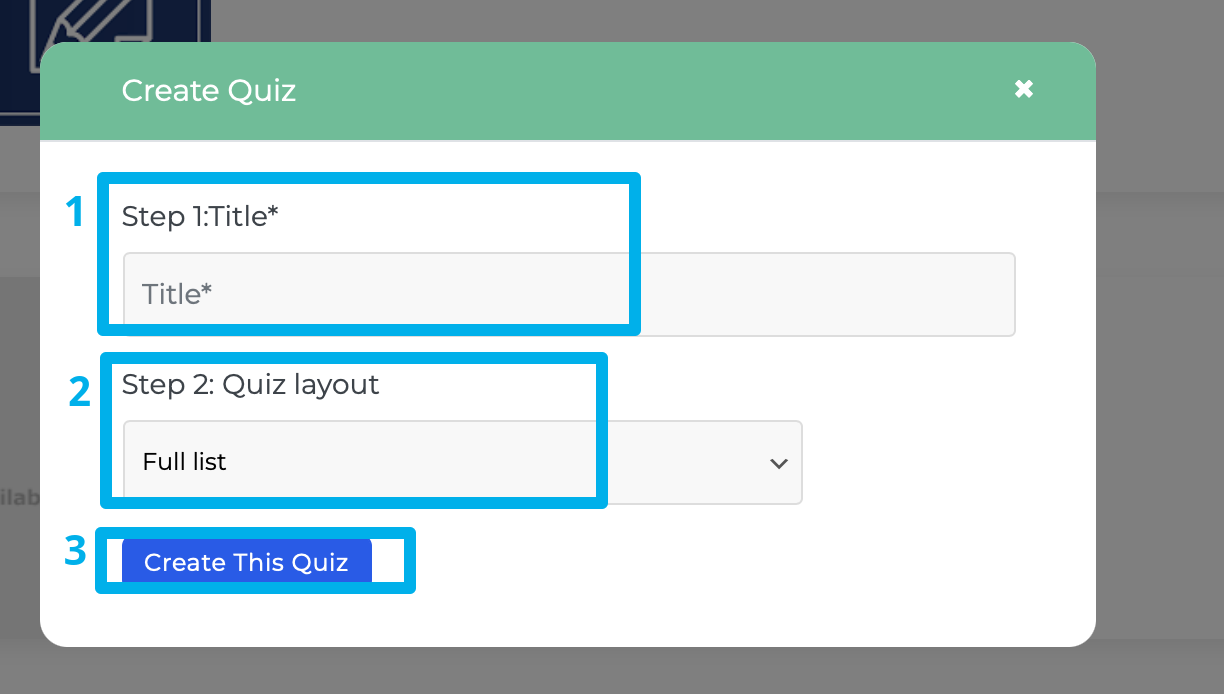 Edit Quiz Tab
On this page, it will allow you to edit your quizzes like the Quiz Layout, Title, and also Quiz Image.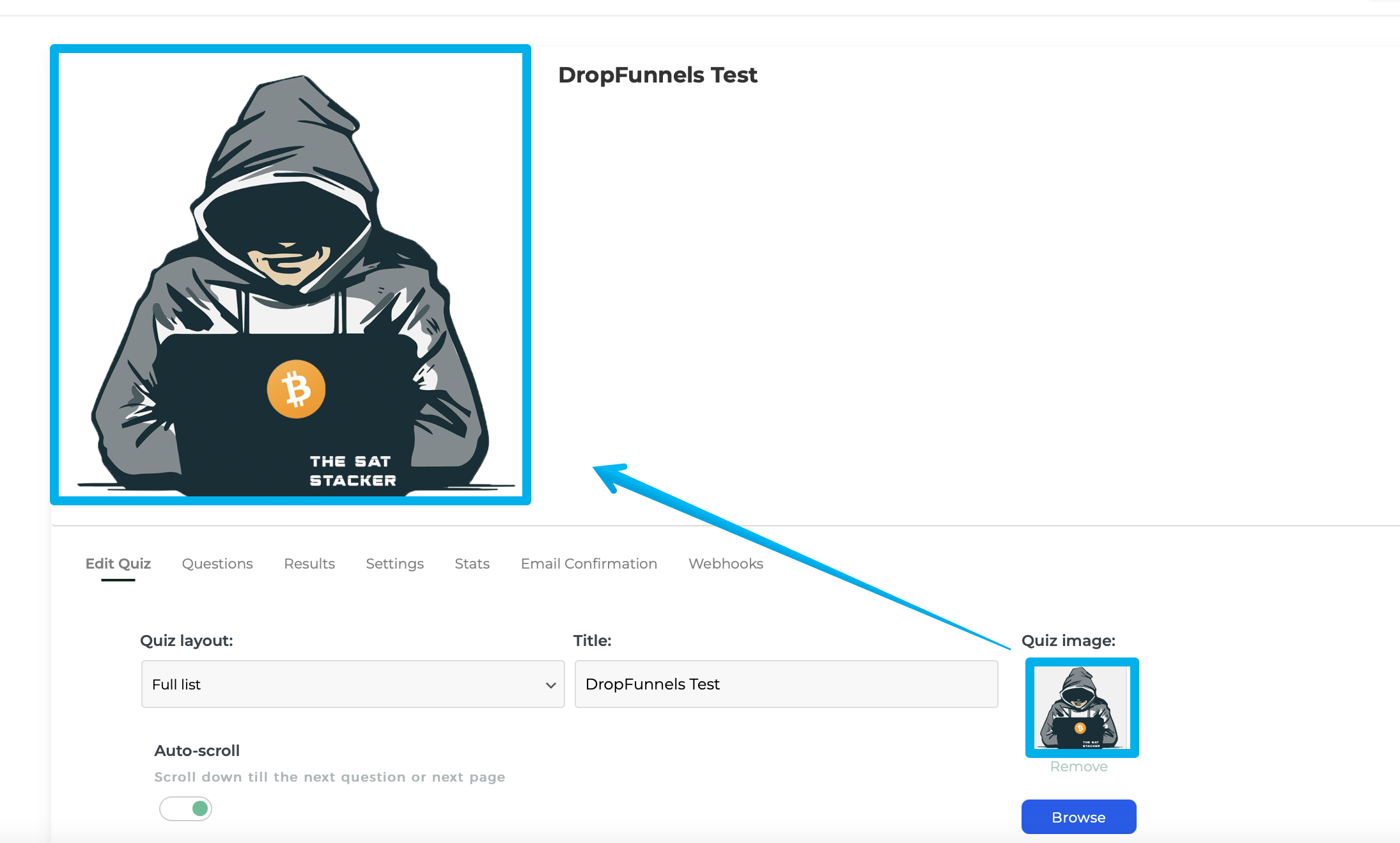 Questions Tab
If you go through the questions there are three different types, multiple-choice, short-answer, and long-answer. This also allows you to add answer tests and points in every answer test.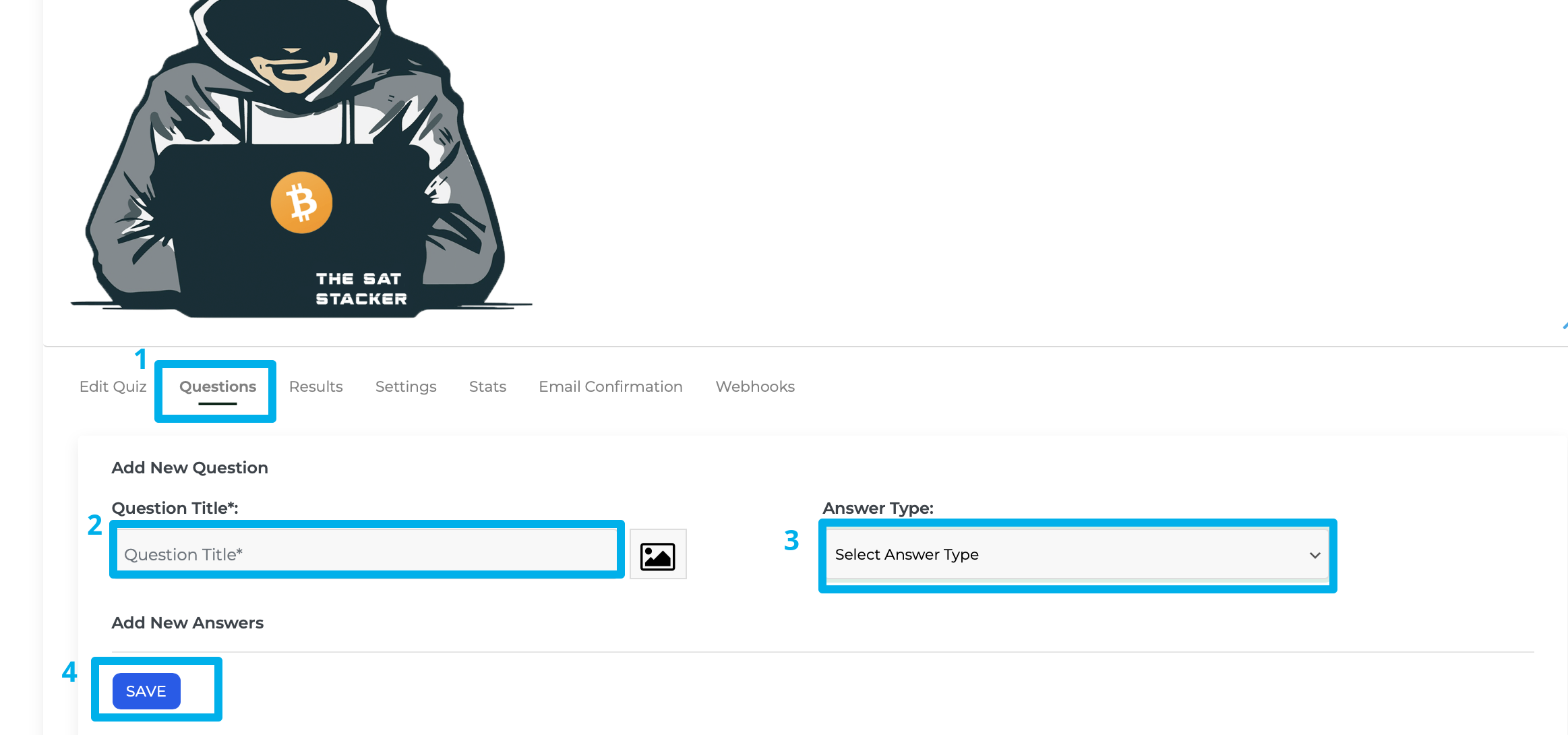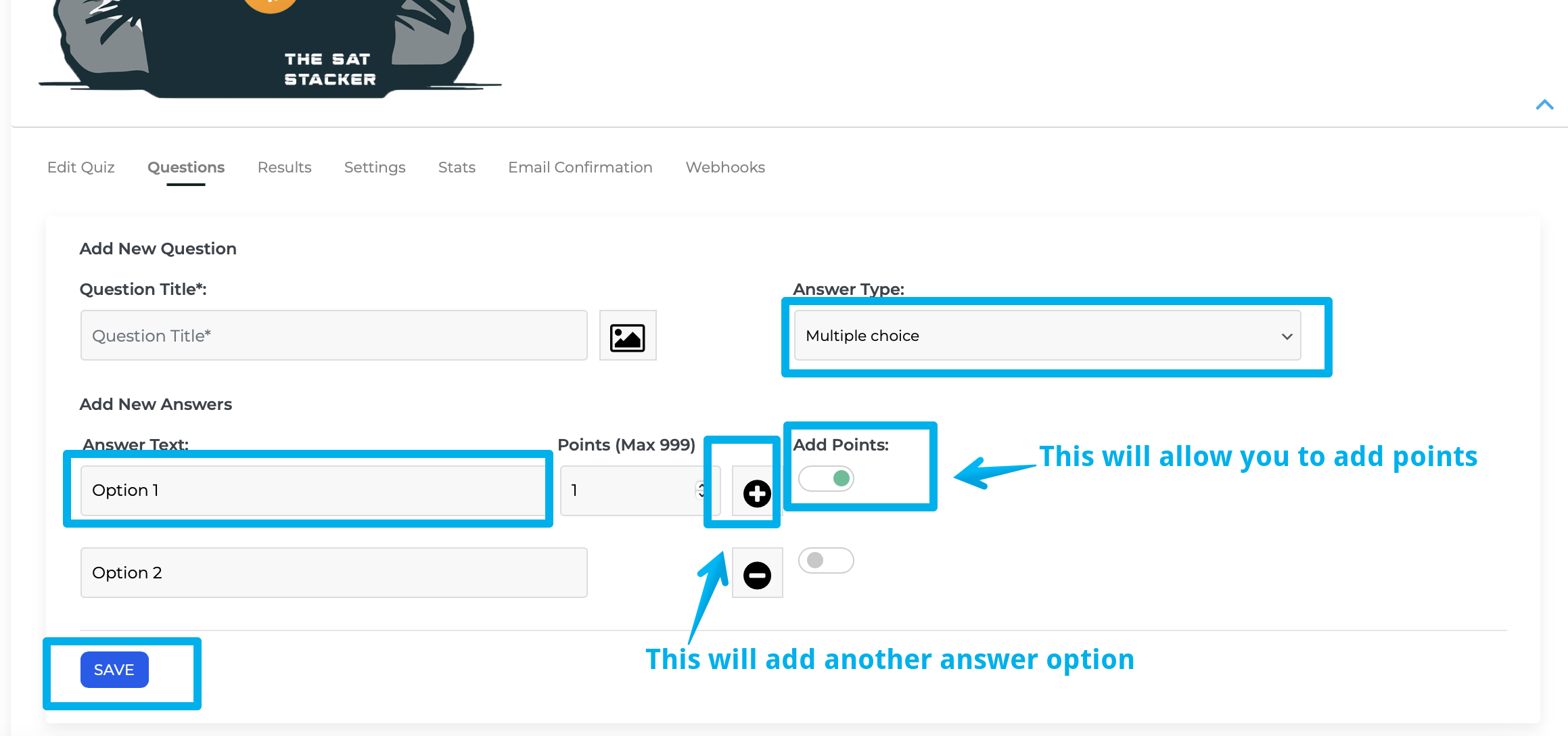 Under the questions page, there is also an Edit Question, Answers, and Explanation.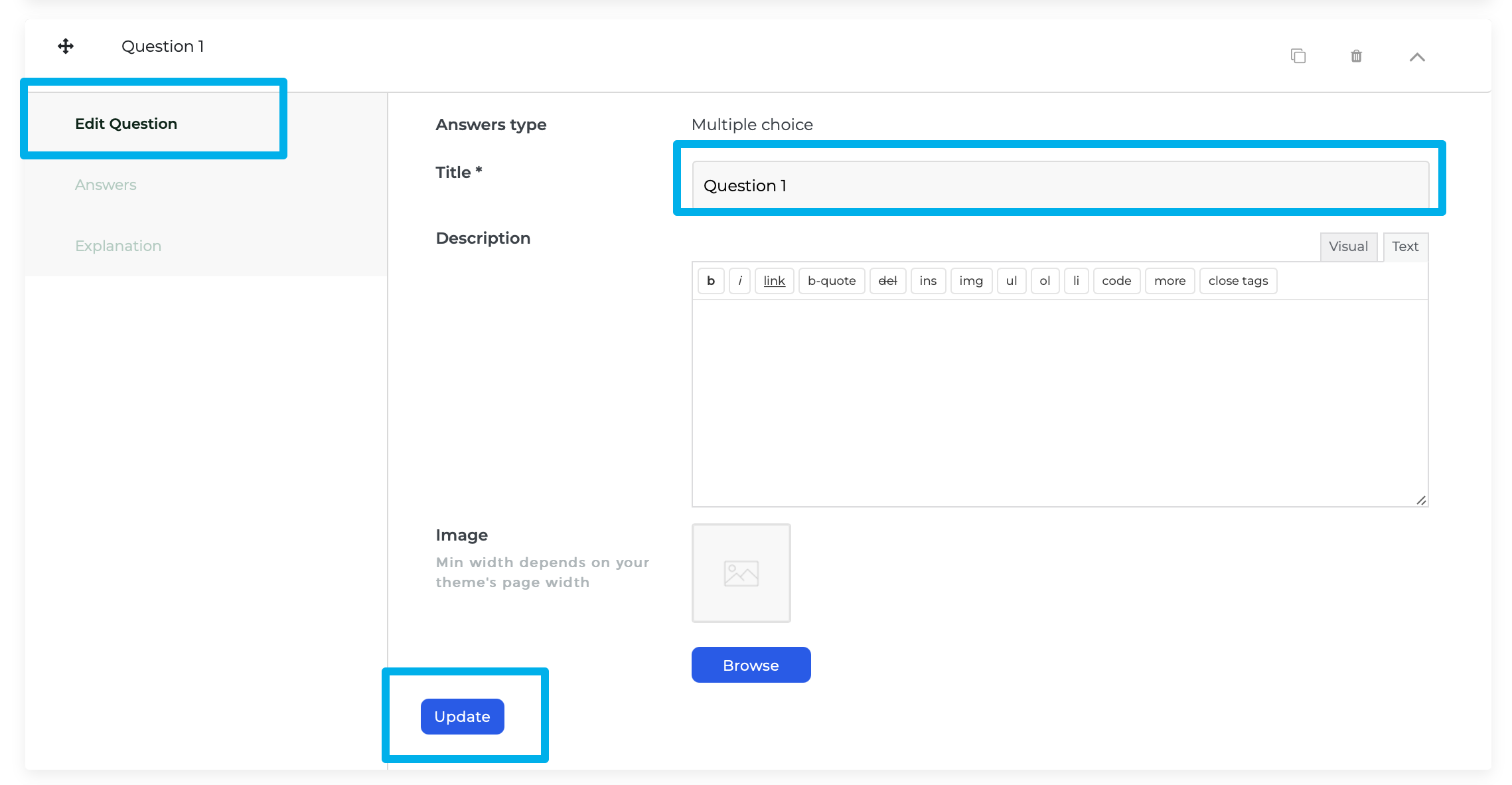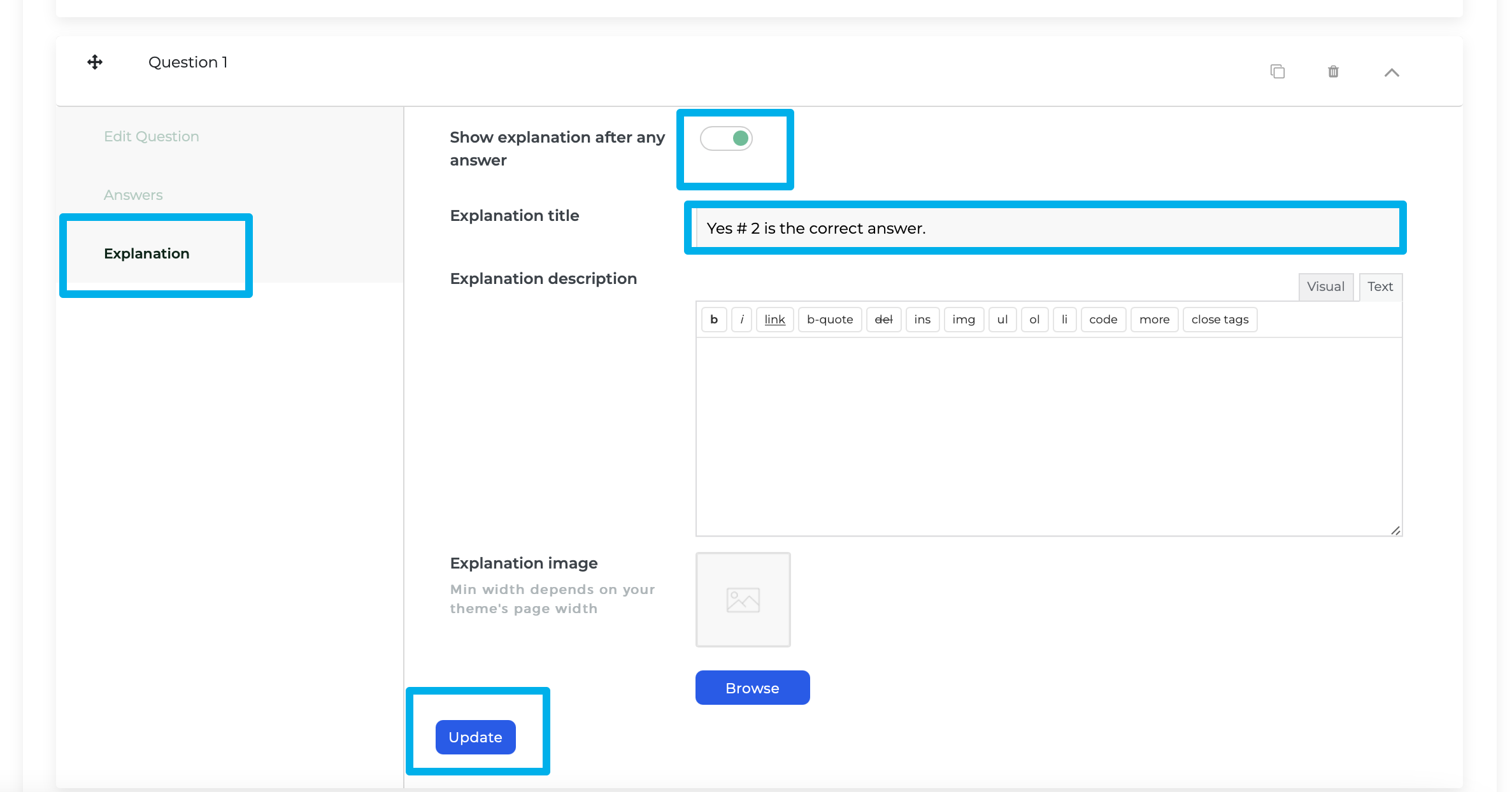 Results Tab
On the result tab, it will allow you to give action after completing the quiz /survey you rather want them to go to the next funnel or go directly to the link you gonna put in. Also, put Point Based Results after they finish the quiz/survey.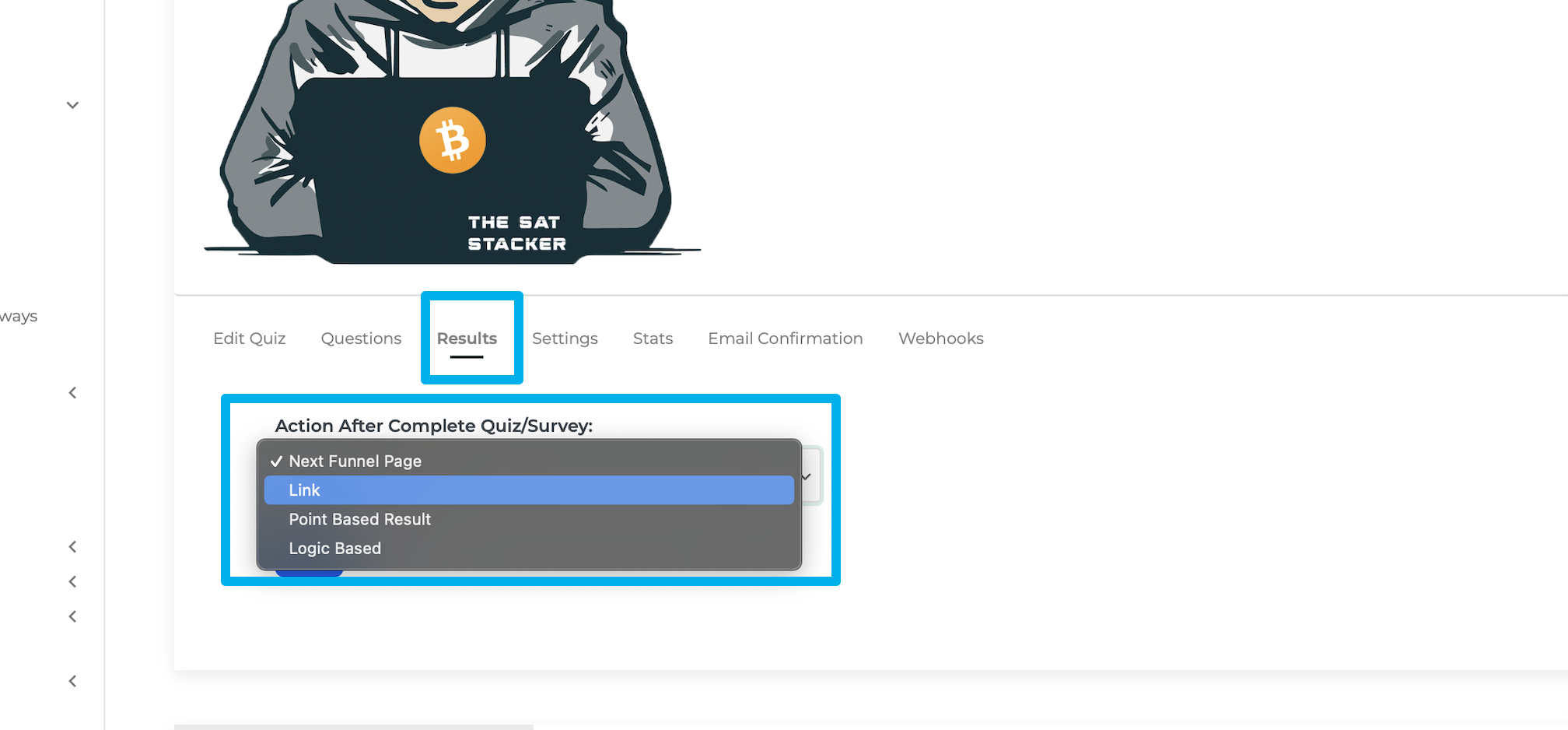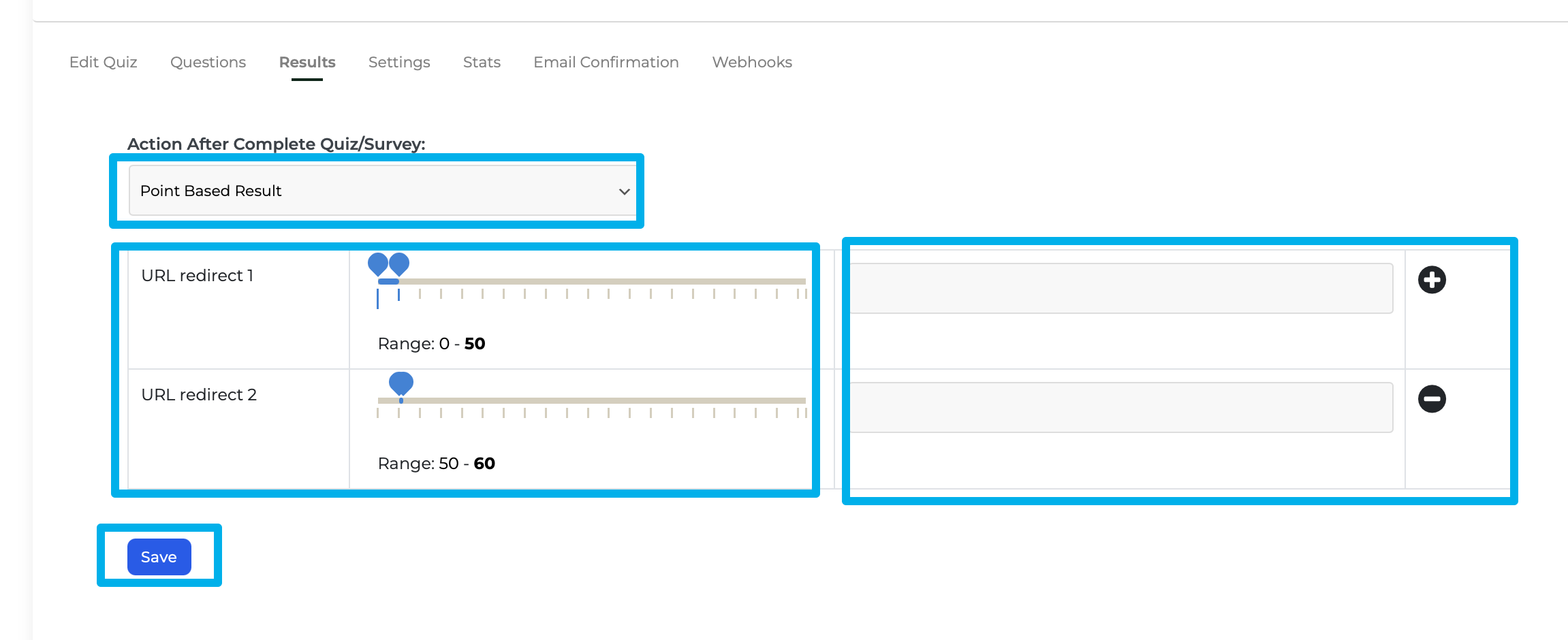 Setting Tab
This will be for the question-and-answer order that you set.

Stats Tab
This is where anyone who submits information on your survey all the stats will bring here.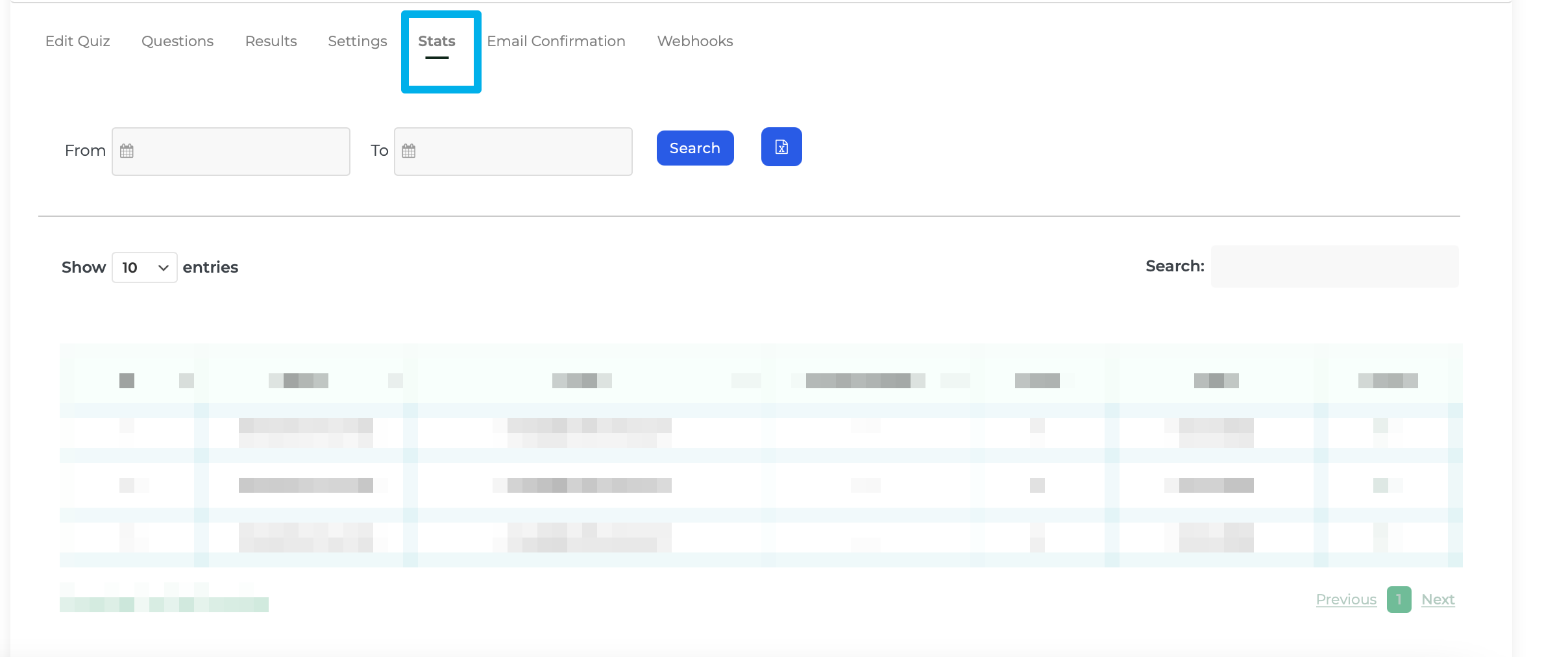 Email Confirmation Tab
This email tab is like our other module that will allow you to email the prospect or the person who took the survey. There are also email shortcodes that we can use.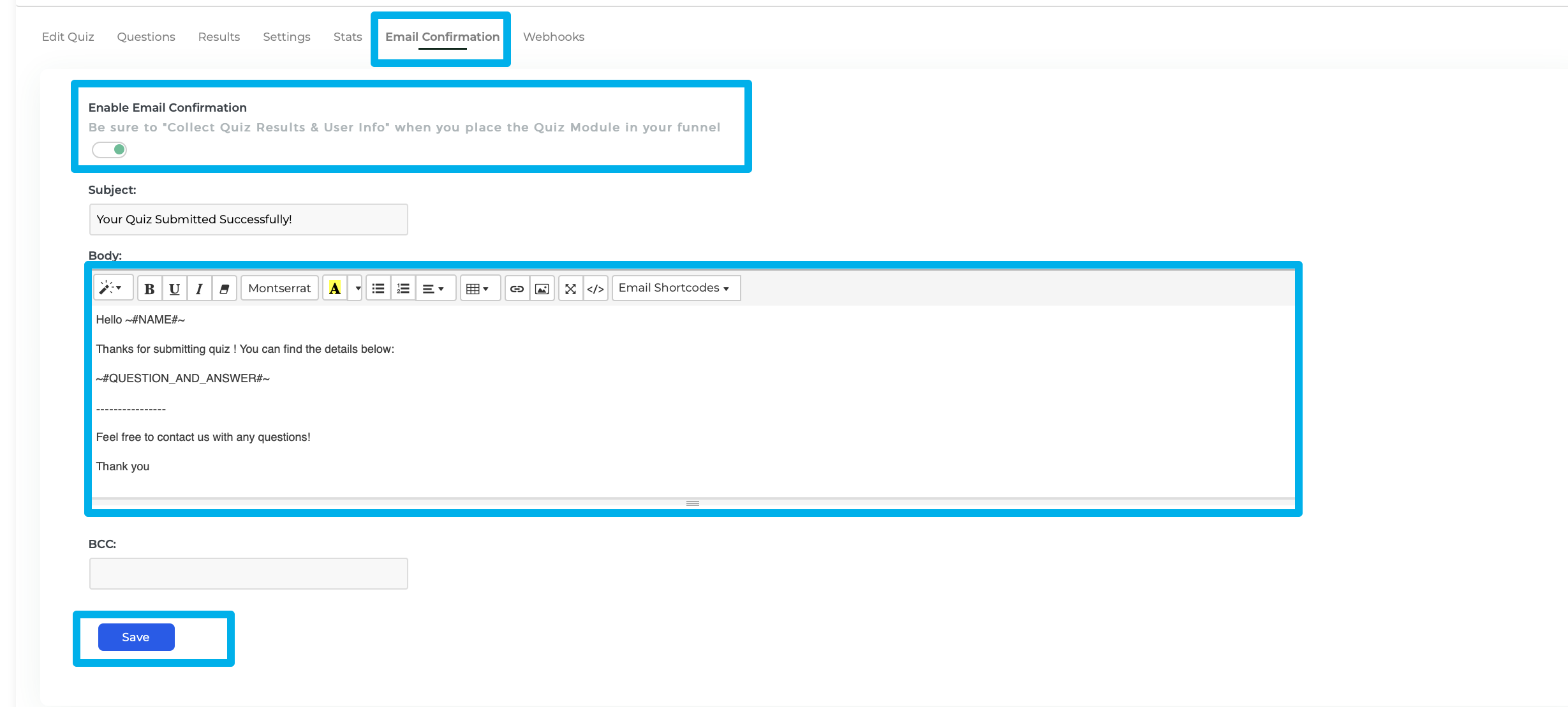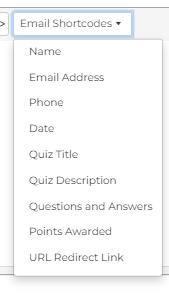 Applying to your Funnel
Check 1: Click the funnel you wanna put your quiz/survey.
Check 2: Edit the funnel
Check 3: Go to the Modules and search for the quiz
Check 4: Hold and drop it
Check 5: It will direct you to the general setting of the quiz module.
Check 6: Select the quiz that you make and it will automatically load on your window.
Check 7: Click Done and Publish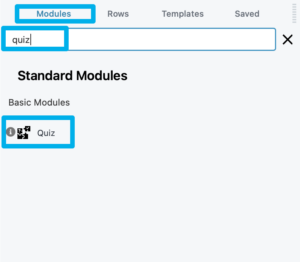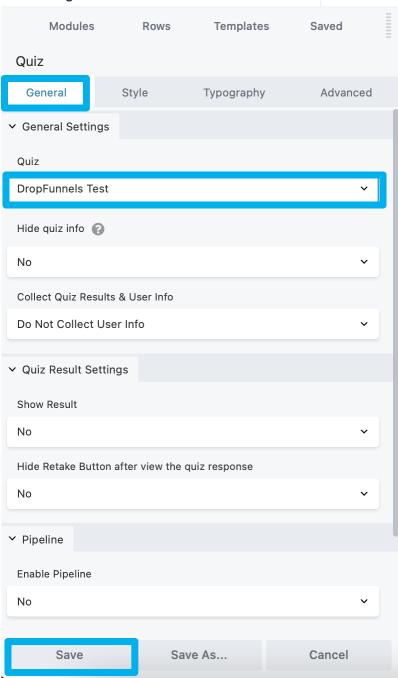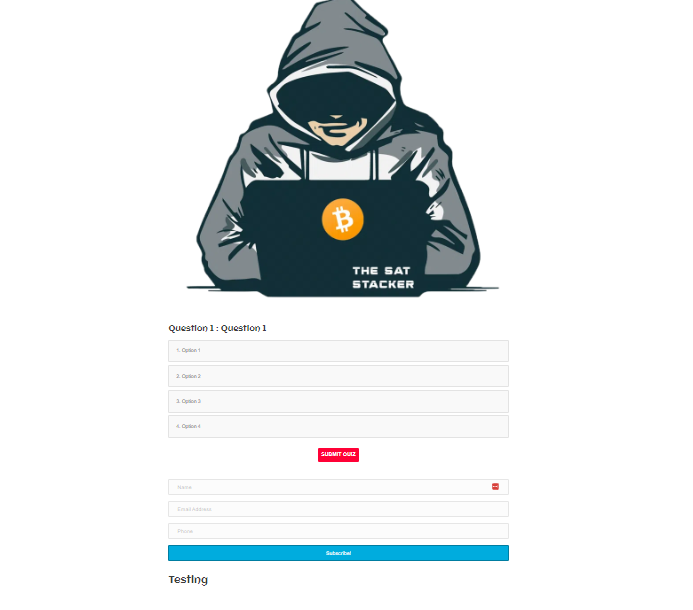 Here is an example if you choose the next funnel page action
Once you click the submit, It will bring you to the next funnel page.
It would be the same as you choose the link, it will also bring you directly to the URL that you set once you click the submit button.

New Question Redirects Feature
Our all new Question Redirects feature is now available to all users inside your DropFunnels account. This powerful feature will allow you to redirect visitors to a specific question depending on the answers they select.
Below is a set of instructions to show you how to do the Question Redirect.
NOTE: Question Redirects are only available on Single Choice questions.
Step 1: Navigate to the Settings of your Lead Quizzes and toggle on Question Redirect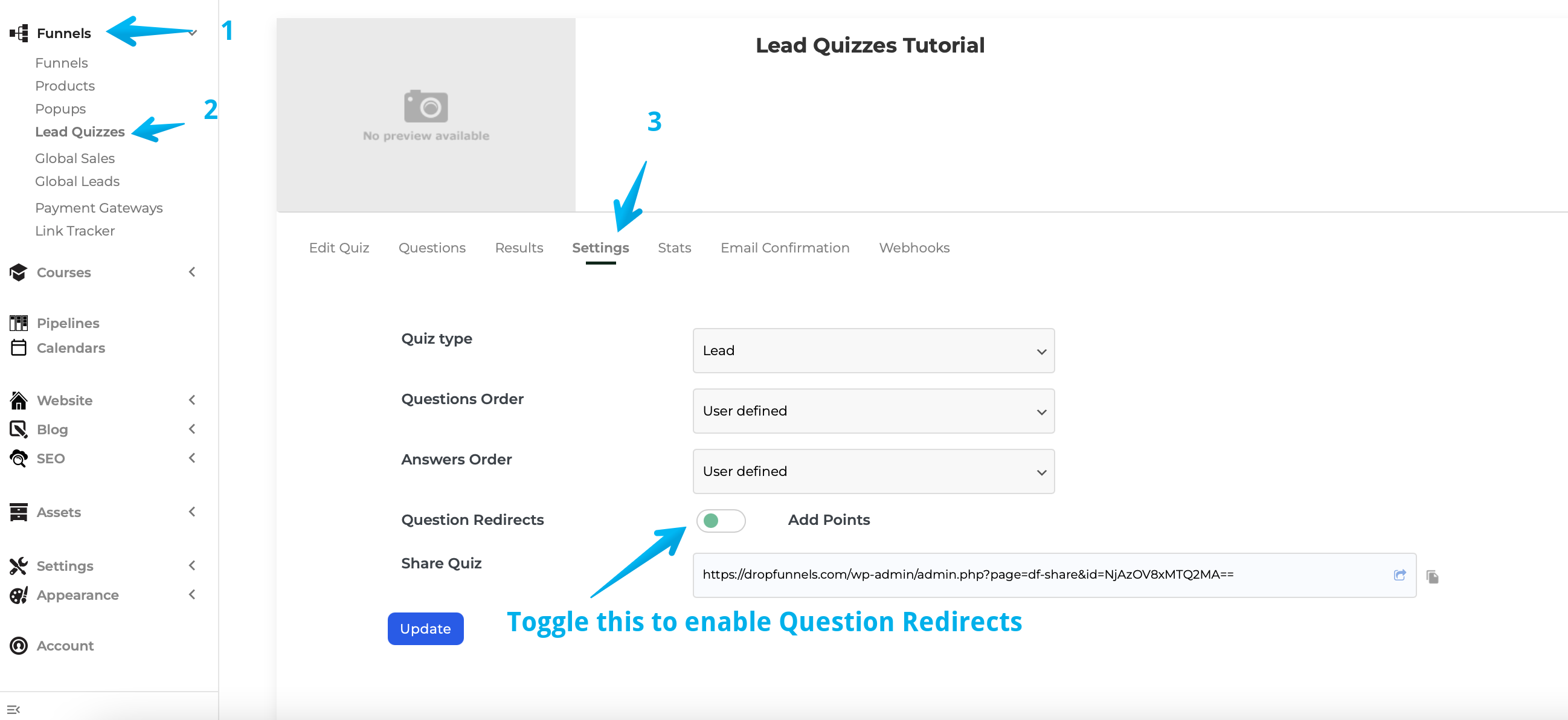 Step 2: To set the question redirect, you need to do this on the Questions that you've laid out for your visitors. So navigate back to the Questions tab and expand any one of the questions as seen below: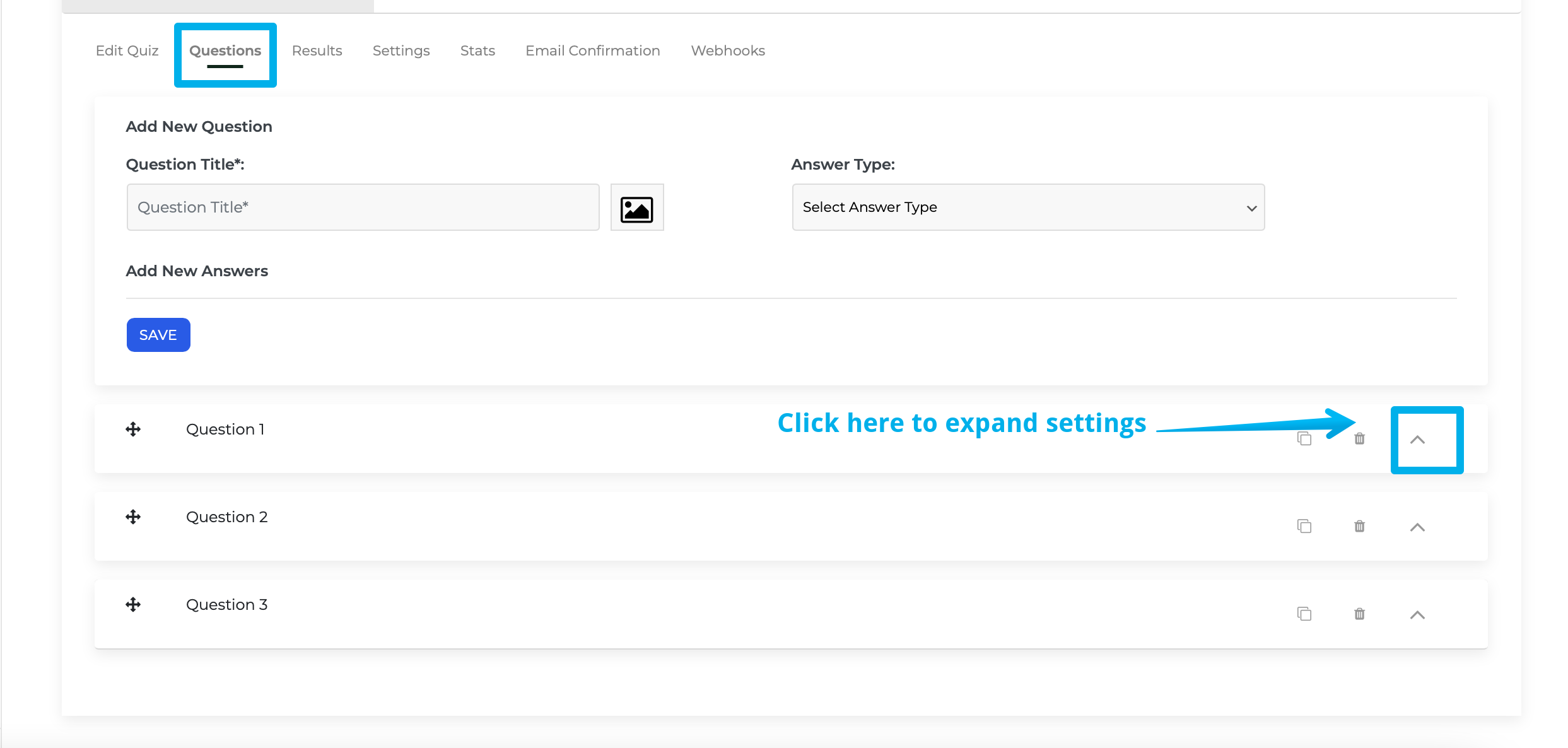 Step 3: After you expand the question settings, you will see a "Redirect To Question" which allows you to set it to redirect to any questions you have inside the quiz.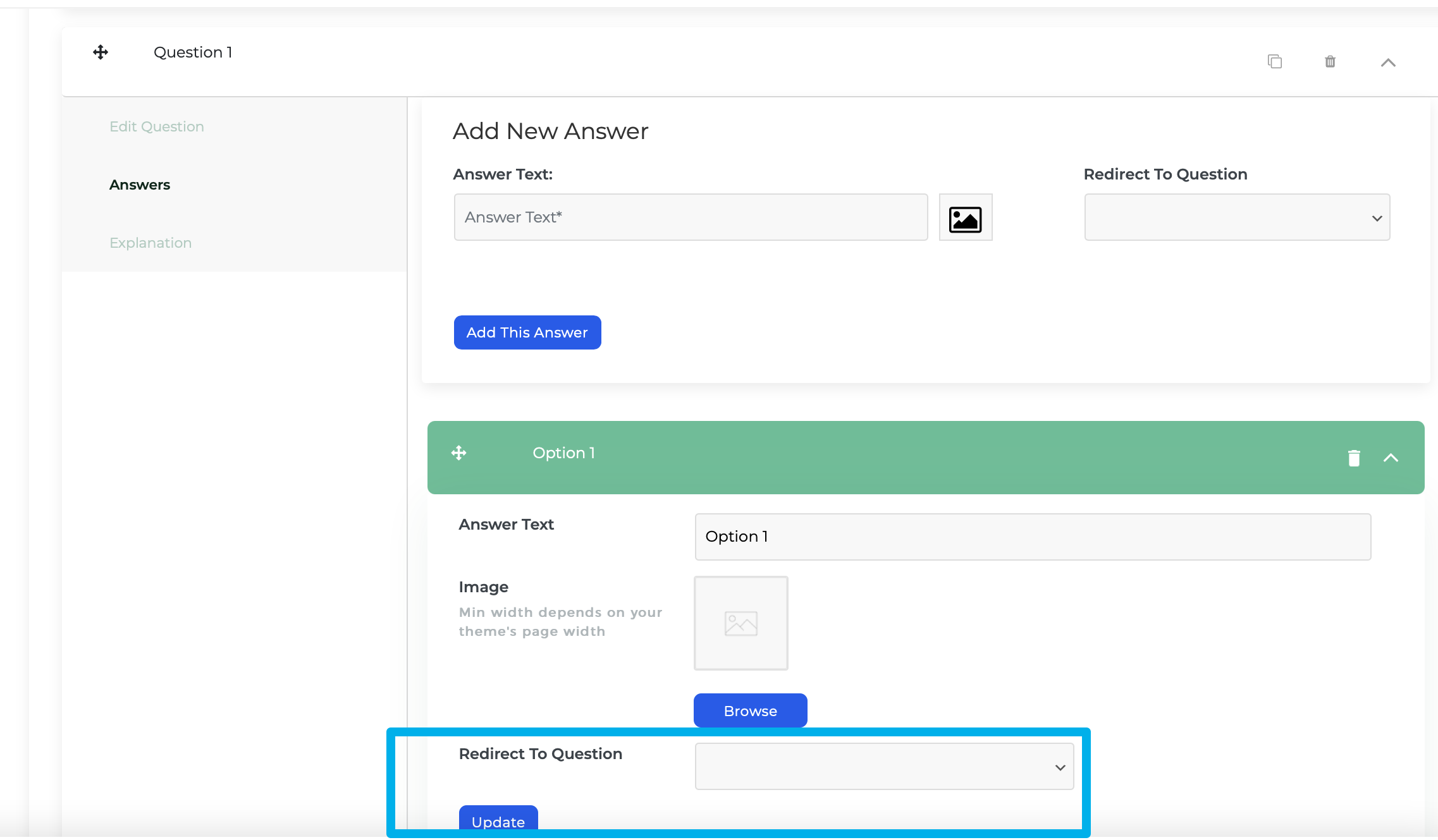 Step 4: Repeat this for all the questions you have in your quiz and you're good to go.