How To Track Affiliate Sales With FirstPromoter
NOTE: This article is for a helpful reference. 3rd party software cannot be supported by the DropFunnels team, we suggest contacting FirstPromoter for any help you need integrating
FirstPromoter is an affiliate and referral tracking for SaaS that enables you to launch your own affiliate and referral program in minutes.
Here's how you can quickly integrate FirstPromoter with your DropFunnels and Stripe account.
If you don't already have a FirstPromoter account, you can sign up HERE
The very first step to do is to integrate it with your Stripe account.
Step 1: When you're logged in to your FirstPromoter account, go straight to the Quick Setup as seen in the screenshot below: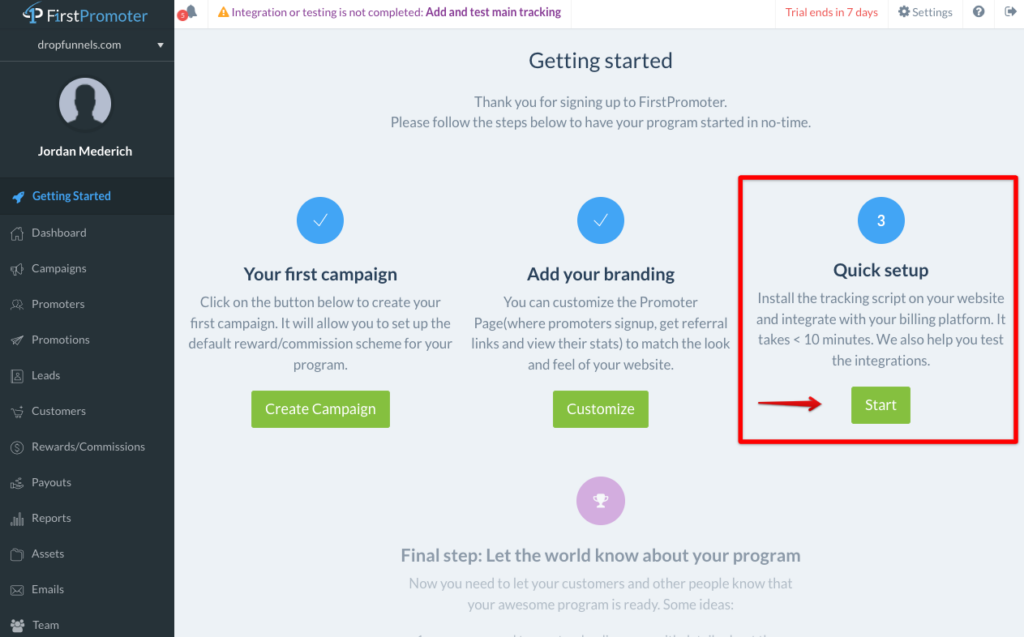 Step 2: Select Stripe then follow through the rest of the instructions which is pretty straight forward.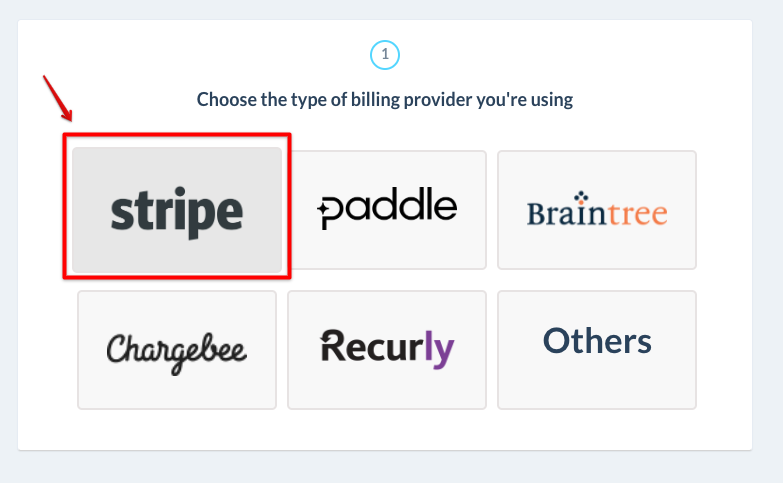 Once you've done connecting FirstPromoter to your Stripe account, next is to integrate it with your DropFunnels account.
Step 3: Go to your FirstPromoter dashboard and go to the Quick Setup again. You'll then see the integration list, click DropFunnels.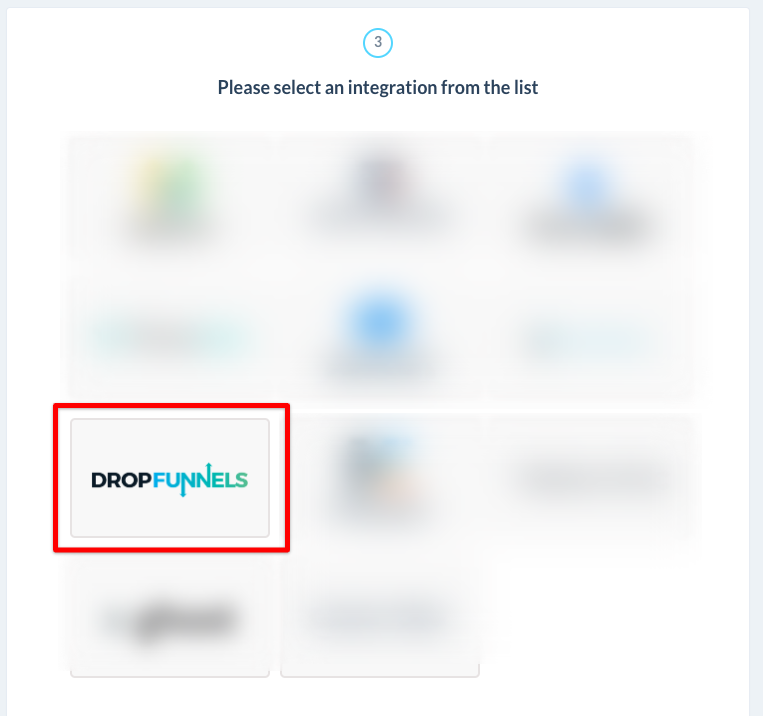 Step 4: Adding the main tracking script
Make sure you add the provided script globally on the HEAD section of every public or marketing page on your website. Click on SEO on the left side menu > Analytics & Tracking > Tracking > put the script inside the [HEAD] Add an additional tracking code field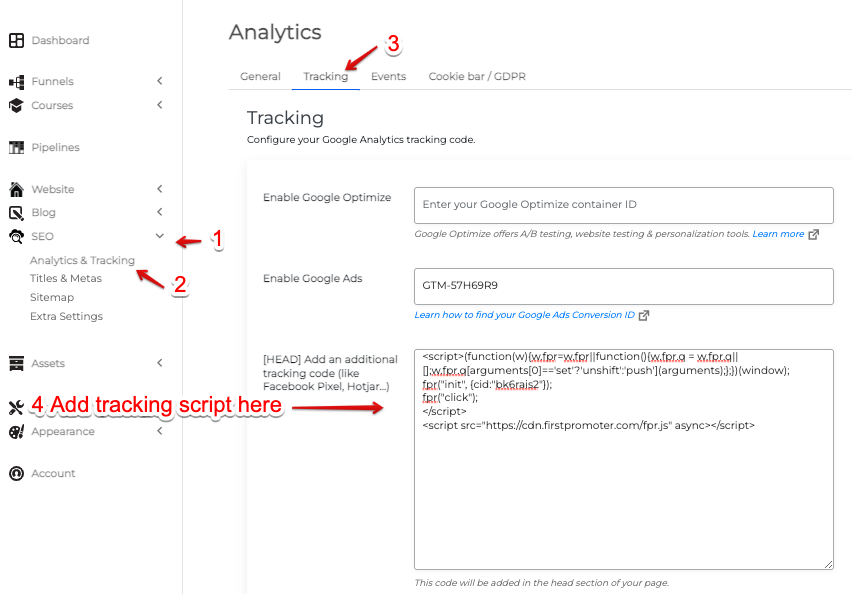 Step 5: After the above is added, click Save Changes. Then click "Test Click Tracking" from FirstPromoter.
Once the click tracking test is successful, a success message will appear as below, then click Next

Step 6: Adding the referral tracking script
Add the script on the checkout page. Go to Marketing > Funnels > Select your funnel you want to track > click the dropdown icon > Tracking codes > paste it inside the Head tag > Save
IMPORTANT: Make sure you go to the Settings on the Checkout page funnel step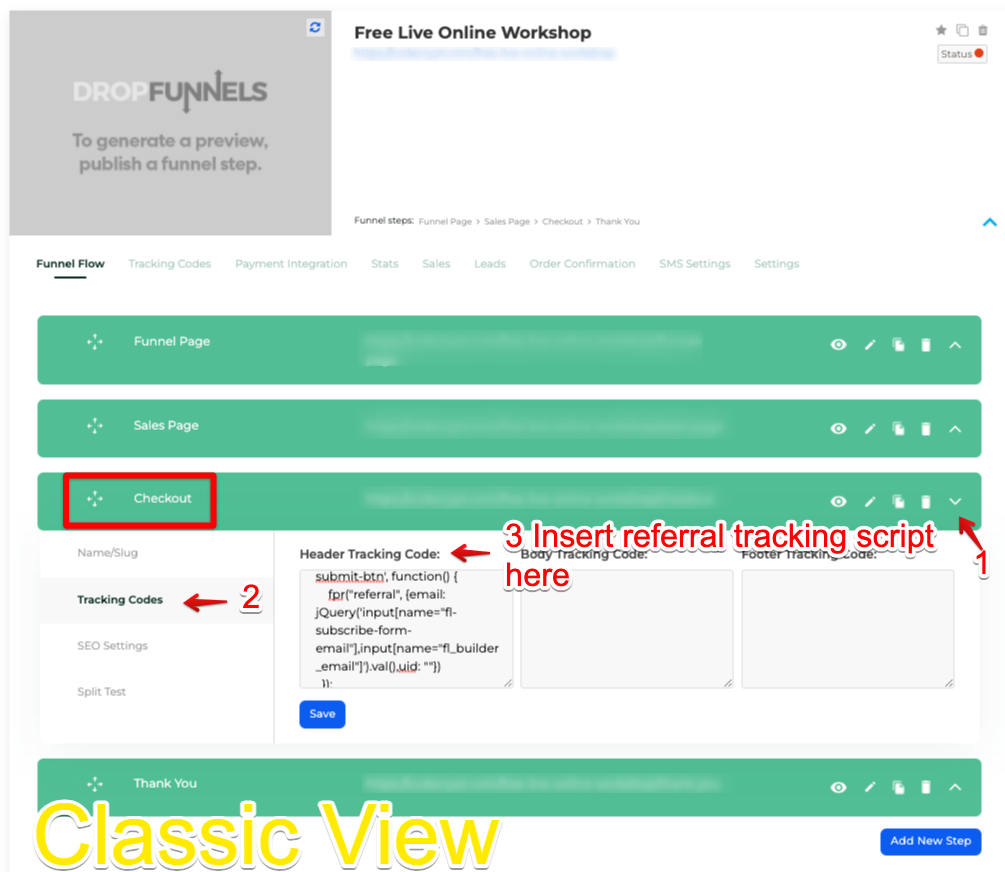 Step 7: Click "Test referral tracking". Once the tracking test is successful, you will see the below.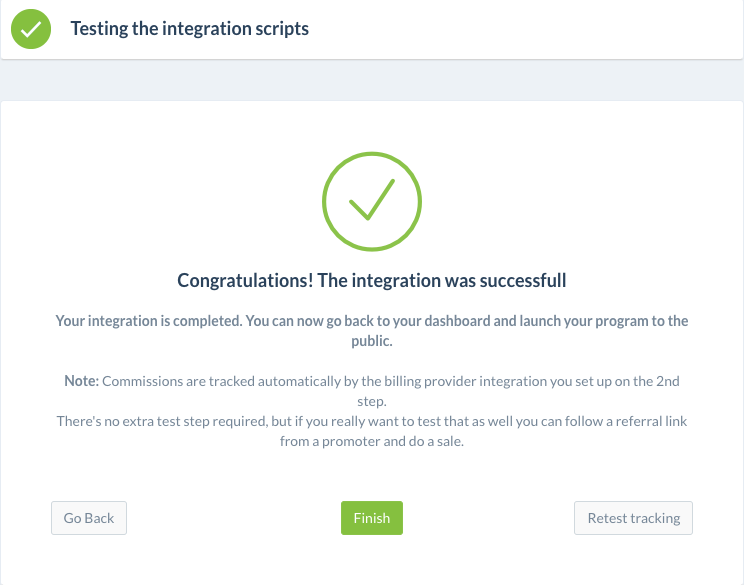 Your integration is completed. You can now go back to your dashboard and launch your program to the public.